Welcome to SurfGuitar101!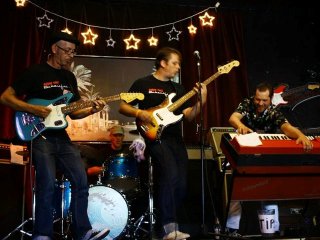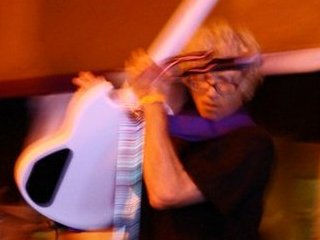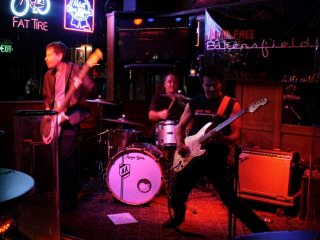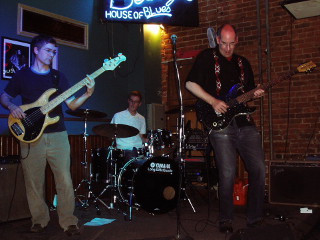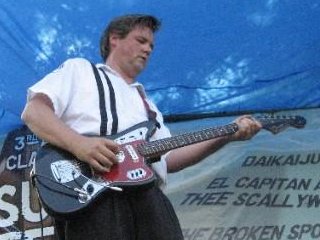 Welcome to the all new SurfGuitar101.com! We've rewritten the site software and have a new design! We hope you like the new site and features; please leave feedback in our forums.
Since February 26, 2006, SurfGuitar101.com has been the premier home on the web for friends and fans of the world-wide phenomenon known as surf music! Created in Southern California in the early 1960's, surf music is very much alive today and has spread around the globe. Join us in our forums to discuss surf music, past and present. Meet new friends and discover new bands. Want to play surf music? We have lots of forums devoted to playing, performing, and writing surf music. We have lots of discussions on gear: guitars, amps, and drums. Check out our podcasts and hear some really great tunes! Finally, we feature news and articles on the surf scene, and you'll always know where you can catch some live surf music!
Latest Forum Posts
Join us in our forums for some lively discussions. Here are the forum topics with new posts.
Current News Stories
Submitted by
Emilien03
on September 21, 2016.

---
Category: Show Announcements

2 comments


Surf Cookie records proudly presents:
SC001 LOS APOLLOS - CHAOS AT THE LOBSTER LOUNGE (LP) -GERMANY-
SC002 SURFONIANI - SURFONIANI (CD) -ITALY-
SC003 BAMBOOGIE INJECTIONS - WILD DANDELION STOMPING (CD) -RUSSIA-
COMING SOON...
SC004D LOS JAVELIN - SURF-A-BILLY & ROLL (digital) -VENEZUELA-
SC005 INDY TUMBITA - BAY VIBRATIONS (CD) -SPAIN-
Stay tuned and support

---
Category: Surf Scene News

3 comments

Submitted by
Tikinaut
on September 19, 2016.

Milwaukee's own instro surf rockers The Tikinauts will be appearing in studio Monday September 26 on the Mancow Morning Show on Chicago's The Loop 97.9 FM. The Mancow Show is a nationally syndicated program across 50 U.S. markets. The Tikinauts (featuring Drew, Pete and Jeff of The Revomatics) will be joined by James Oppedisano, owner of Chicago's famous Tiki establishment Hala Kahiki Tiki Bar & Lounge to discuss Tiki culture and surf music. The band will also be performing live in studio and will be surfin' the airwaves beginning at 7 AM until 9:30 AM CST. In Chicago tune into 97.9 FM. You can also stream the show live on your computer or smart phone at www.wlup.com.
---
Category: Show Announcements

3 comments


Hello SG101,
We are super excited to share our 1st EP, "Confrontation on the Extraterrestrial Highway", available through digital downloads or CDs on Bandcamp : https://blackballbandits.bandcamp.com/album/confrontation-on-the-extraterrestrial-highway
We are a band from Orange County, California, formed in 2015. We play some energetic instrumental music that mixes different sub-genres of surf, from western to sci-fi, from traditional to spooky, with a touch of exotic influences here and there.
This EP includes 6 songs, that take you along the lonely roads of Nevada ("Along Highway 375"), Central America ("Azteca Verano") and the old West ("Escape in Durango") with some stops along the coast ("Slalom Under the Pier", "The Gillins Beach Secret"). The EP ends with "A Fistful of Gold in the West", our surf tribute to the great Ennio Morricone.

There is more to this story, continue reading ...
---
Category: Bands

5 comments

Submitted by
Mike75
on September 16, 2016.

Attention humans! The Tsunamibots and Sharawaji Records are proud to announce the official music video for "Automaton" as featured on The Tsunamibots new LP "The Crushing" due out this fall.
Video directed by Tod Moses
---
Category: Bands

4 comments


Surf Guitar 101 - Help The Surfaris, The Leukemia & Lymphoma Society, Light The Night and All Mighty Green WIPEOUT CANCER!
For more info on ways you can help stop cancer be sure to attend The Surfaris benefit show September 24th at 9pm Angel Stadium - Gate 2 - After the Light The Night Marathon in support of the Leukemia & Lymphoma Society's - For Tickets
http://letswipeoutcancer.com/event/orange-county-light-the-night-walk/
---
Category: Show Announcements

0 comments

Submitted by
mocoto
on September 07, 2016.

The Brazilian band Retrofoguetes just released their new album "Enigmascope Vol. 1". The album pays homage to 60's spy movies and all the tracks were composed having scenes from an imaginary movie in mind.
From "Agente Duplo" to "O homem de Moscou", the movie has pursuit scenes, a bad guy ("El Vibora"), a Bond girl ("Miss Cuba") and travels the world with "Hong Kong A-Go-Go" and "Conexão Istambul".
The algum is already available on CD and on youtube. It will soon be available on vinyl and on most digital platforms.
---
Category: Bands

3 comments


The Concussions - Newaygo Sound Machine CD (Double Crown Records)
This long-awaited disc by The Concussions is here! A dozen raw, twangy surf and guitar instrumental tunes, delivered by guys that are masters of their instruments and know their way around a recording studio. Hailing from Grand Rapids, Michigan, this combo is led by Dick Chiclet on lead guitar, who also produced recorded and mixed this release. His production style, which favors the use of vintage gear and is inspired by Joe Meek and others in the past and present that have stuck to analog recording techniques. This all goes towards delivering a disc that will appeal to surf and vintage instrumental rock n' roll aficionados, as well as those that are just looking to move and groove on the dance floor. If you love the early 60s Brit instro sound of The Tornados or Shadows, or the more modern instrumental recordings of The Kaisers, you will absolutely flip over this disc! The disc art is truly out of this world - incredible illustration work by Shawn Dickinson!
Tracks: Pump City - Trouble Gum - A Skilled, Generous Lover - Have Mersey - Moonballs - Flicksville - Polyester Fester - Whack Job - Dock Rockblock - Storm Team Dave - In A Mystic Mood - Brain Bats
The Concussions - Newaygo Sound Machine CD - DCCD68 - $12.75 (Order Now!)
---
Category: Bands

10 comments


After the European tour we're back to the road, now in Brasil to promote our new 7" called SURF'N'GOAT.
Next chapuletada :
23/Set . Curitiba/Pr . 92 Graus Pub
24/Set . SC a confirmar
25/Set . SC a confirmar
02/Out . Curitiba/Pr . Lado B . Psychobilly Fest
03/Out . Curitiba/Pr . Gravação Studio Tenda
04/Out . Maringá/Pr . Radio Cadillacs . Entrevista + Djzisse
05/Out . Maringá/Pr . Radio Cadillacs BAR Cultural . Live Session
06/Out . Londrina/Pr . Bar.Bearia . Seção Guerrilha
07/Out . AGUARDANDO CONFIRMAÇÂO
08/Out . Piracicaba/Sp . Point Skate . Lançamento do Surf'n'Goat em Pira
09/Out . Sorocaba/Sp . Lucky Friends Rodeo
15/Out . Goiania/Go . Martin Cerere . Rock Salsicha Fest
Foto por Rodrigo Melleiro / TMMMafia Euro Tour '16
---
Category: Show Announcements

0 comments


Good day ladies and gentlemen of Surfguitar101,
We are The Me Gustas and here is our latest release for you entitled Madrugada. After a number of setbacks, we were able to finally finish it and we hope that you will give it a test drive:
https://themegustas.bandcamp.com/album/madrugada
This release and our previous releases are free to download. To all the fine folks we have met or interacted with through this site, thank you for the feedback and encouragement. Hope you enjoy our new music!
Mil gracias
Onedin aka Frankie 3ppo
Abe aka El Scumbrero
Bryan aka Boogie
---
Category: Bands

0 comments

---
For more news stories, check out our news archive.