Photo Of The Day
Sunday, May 01, 2016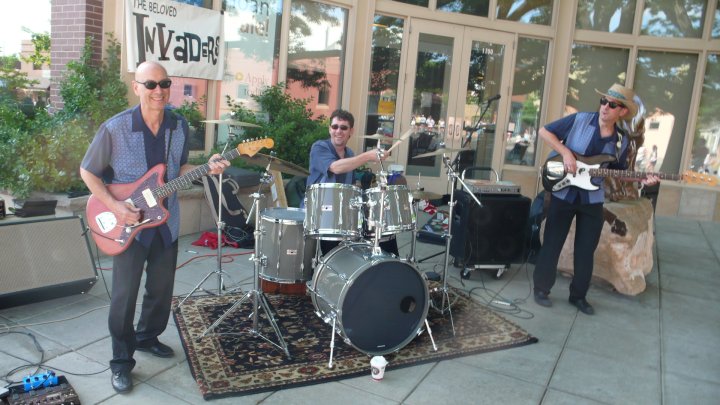 Submitted by Boulder_Bob on 11 June 2007.
This photo has been Photo of the Day 11 times.
The Beloved Invaders perform on the course of the Bolder Boulder 10K race in Boulder, Colorado on May 28, 2006. Photo by Eric Leonard.
If you would like us to feature your photo, send it along with your username, a title, and short description to admin@surfguitar101.com.
This photo has 18 comments.
---
Leave a comment?
Please login or register to leave a comment.