Forgive the self-promotion, but one of my old professors instilled in me a long time ago that "it's a sorry dog that doesn't wag his own tail"!

This week is the 10th anniversary of the release of the Madeira's second album, "Carpe Noctem" by Double Crown Records, recorded at The Pop Machine in Indianapolis by Eric Klee Johnson and John 'Squirrel' Searle. It is our only album to be completely sold out (years ago, even!) on CD. It has also received a fair amount of acclaim in these ten years. It was chosen as one of the two albums of the year (2008) by the long-running UK-based Pipeline Instrumental Review zine, and included by the NUVO Indianapolis Weekly paper in their April 2014 article "100 Best Hoosier Albums Ever," among albums by music legends Wes Montgomery, the Jackson Five and John Mellencamp! Also in 2014 it made it up to #29 of the best 101 Surf Revival Albums according to the listeners of North Sea Surf Radio and the members of the Surf Guitar 101 forum - who also voted "The Saracen" as #43 and "Undercurrents" as #87 of the best 101 Surf Revival tracks from the USA. And most recently "Rolling Thunder" has been selected as the title music for the upcoming surf music documentary Sound Of The Surf!
Here are several photos from the recording of this album. (For more, as well as some description of the recording session, go here: https://surfguitar101.com/forums/topic/4539/ )
Official band photos for the album, taken by Jeremiah Laughner in the fall of 2007: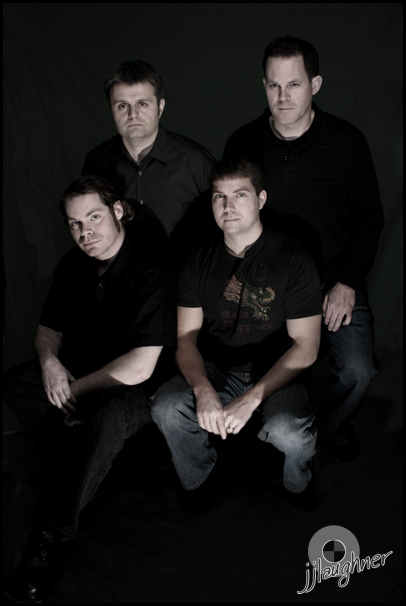 We are obviously very proud and fond of this album! If you've also grown fond of it, maybe take this occasion to give it another spin, especially if you hadn't in a while.
Here are a few YouTube song-videos, the first few done by Greg Gardner from Canada (thanks, Greg!):
—
Ivan
The Madeira Official Website
The Madeira on Facebook
The Blair-Pongracic Band on Facebook
The Space Cossacks on Facebook
The Madeira Channel on YouTube
Last edited: Jun 02, 2018 12:02:51