El Supernaut wrote on Facebook:
Attenzione everyone in Europe and in America! LunatTone proudly presents: El Supernaut -Gorilla Fighter. The album full of surfing and rocking guitar instrumentals. Interested? Wanna order it? Please send us private message for details. https://www.facebook.com/El-Supernaut-142304185782355/
I had the honor of writing brief liner notes for this brand new release by one of my very favorite current surf bands, El Supernaut from Finland! HIGHLY recommended - as are their first two albums, "Viva!" and "Play Half Dead"! FANTASTIC stuff!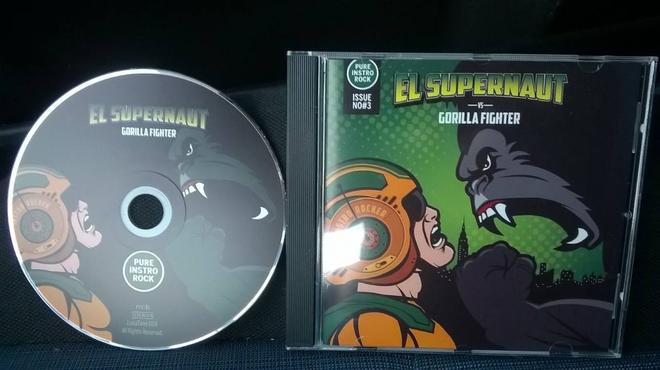 —
Ivan
The Madeira Official Website
The Madeira on Facebook
The Blair-Pongracic Band on Facebook
The Space Cossacks on Facebook
The Madeira Channel on YouTube