It really is - as a bonus, here it is against a Jaguar as well -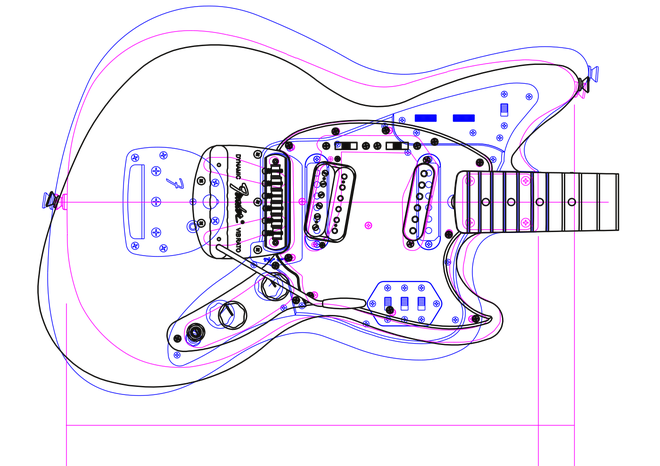 I think this is why all the "Jag-Stang 2.0"'s look so wrong to me. The guitar started as a simple composite, but the truth is, it's actually a completely unique shape. Assuming we trust the Fender schematic... the only part that's actually still "the same" is the Mustang horn.
Somewhat unrelated, I forgot to post this earlier - basically the only time these four will be together before the white-tip Jaguar gets guillotined.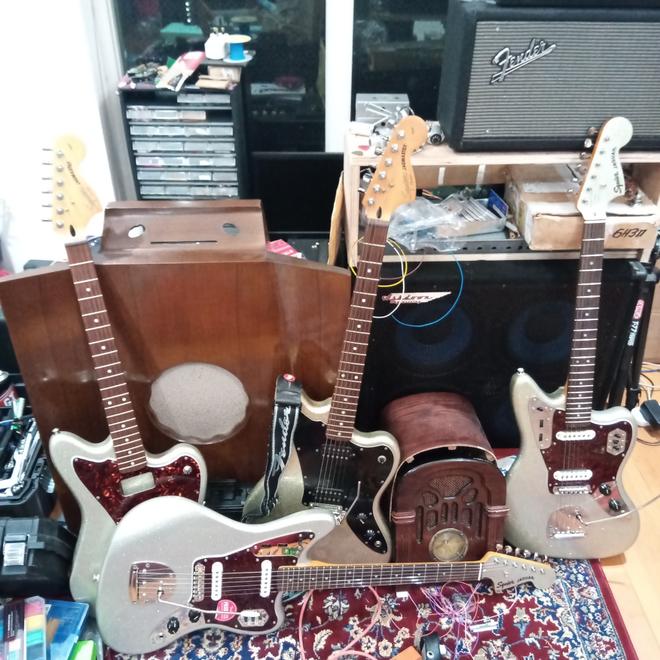 This is a reasonable amount of silver glitter.
—
- "The Mysterious" Tqi.