Greetings!
I bought some Mosrite parts about 10 years ago and had M3 of California turn them into a guitar.
Exhibit 1:
A few years ago I played someone's electric 12-string and after mulling it over, decided to try and convert this guitar to 12-string. I shopped around for years for a decent neck, and recently bought one.
I think I can find one of the Mosrite-style steel nuts, and I've seen 12-string Mosrite roller bridges around. Other than that, I'll have to come up with a tailpiece.
I'll have the work done by a luthier, and I don't think Mosrite used different pickups, but I admit my research has been half-@#$& on this topic.
Am I forgetting anything?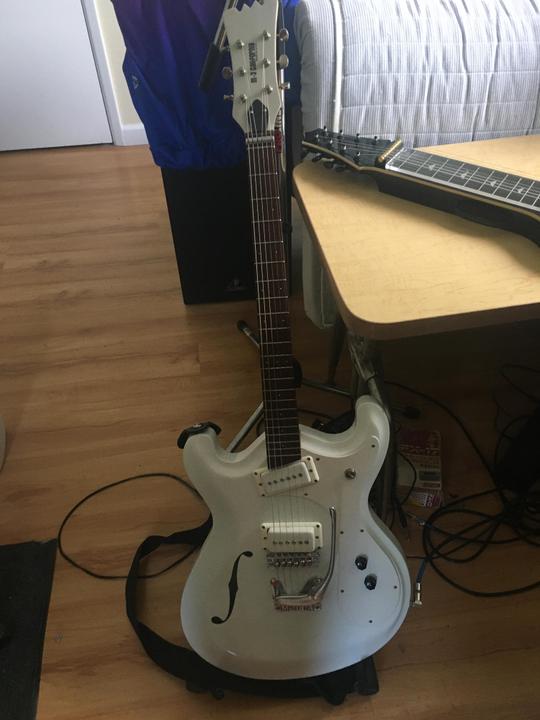 —
Cheers,
The Damnthing

"Anythin' worth doin's worth overdoin'."
-Louis Bert Lindley
Last edited: Sep 16, 2023 12:01:40