I just bought a new guitar and I need to move this guy!
Up for sale is my Gomez Surfer Head, G-Spring, & Cab. All matching blonde with oxblood grill cloth. The head is #20 of 40. This has been has been my main gigging rig for the last 2 or so years and has served me well. The cab is a 1x15 tone-ring, loaded with Eminence EPS-15c. Covers included. All have been gigged but not abused in the least. There is normal wear and tear but nothing egregious. There is a small dent and split in the tolex on the cab (detailed in a pic below).
Shipping was pretty hefty when I got it, but I'm sure a lot of that was due to the cab. I'm perfectly happy to split it up and not ship the cab, but I'll ship it all if that's a deal breaker. All prices are plus shipping (continental US only). Also, I'm willing to do a little driving is someone from the region wants to meet (I'm in Boise, ID).
As a package (head & cab) -$1900 OBO
Split pricing:
-Head - $1750 $1550 $1400 OBO
-Cab - $650 $600
(SOLD)-G-Spring - $700(SOLD)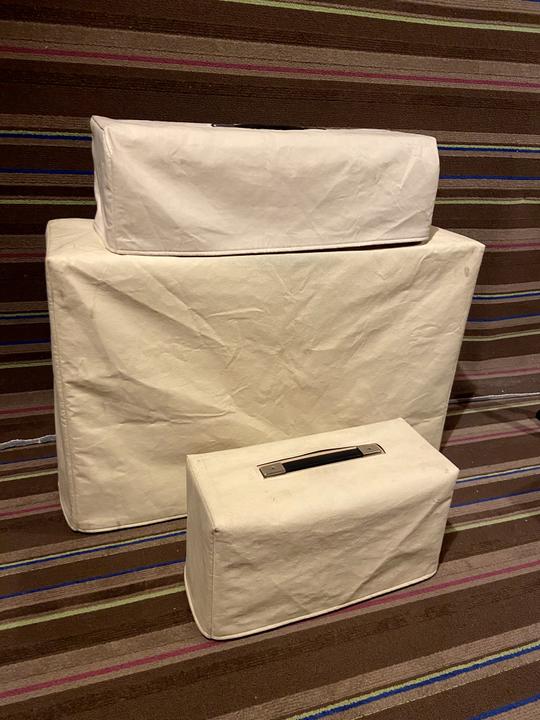 —
-John
The Seatopians 2017-
The Seatopians on Altered State of Reverb
The Seatopians on bandcamp
The Seatopians on Facebook
giant robot Richard 1999-2002
grR on Bandcamp
grR on Facebook
Last edited: Aug 01, 2020 11:05:49