Ive been a little obsessed with Buck Owens , Don Rich and all sorts of Bakersfield twang lately . So just for fun I looked at Teles online . I found a beautiful silver sparkle Tele on Reverb but its not cheap and not in the best shape. I looked around a little at the big retailers and kinda gave up on choosing a tele I would actually put cash on (I wont be using it for surf much , I have a couple strats and offsets for that) . Finally I remembered to try Sam Ash online and I found this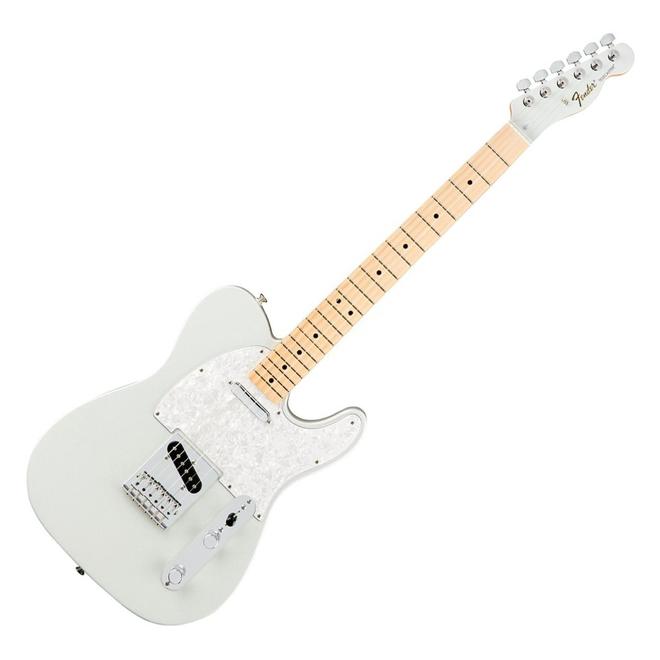 I didnt realize when I ordered that it was really opalish sparkly in real life and was quite surprised to have my sparkle tele after all .

my first tele ...I need to get my own strings on there it came with 9-42 ...Im used t 11-52 or 4 ...but it was easy to dial up some rock a billy tones as is , nice n spanky .