It is with great sadness that I am letting you all know that My Good Buddy, and Surf show going partner, and a true brother from another mother, Has passed away today June. 25th 2012. at 9am.
Info for-
Baja Marty Memorial/Party
Sun. July 22nd.
Starting Gate in Los Alamitos, Ca.
5052 Katella Ave.
7 pm to 10 pm, after the HB pier show.
The Eliminators and others will be playing short sets,
all are welcome, and encouraged to get up and give personal stories about Marty.
Party is Free, but donations to Marty's wife Letty would be greatly appreciated to help with Medical bills,and other costs that have come up.
---
His wife called me today, and let me know that he passed early this morning. I didn't get all the details, and will talk to her more later, as she was quite upset, and I could barely understand her.
Marty had been fighting cancer and other health issues.
I wish to send my deepest sympathies to Marty's Wife Letty, their Son
Lonnie, and the 2 grandchildren. And to Marty's Brother Mike.
and Their Parents Carmen and Neil, Who also lost their other Son Rod a few years ago.
Tikitena wrote:
This is the same paypal account we used for Marty's benefit show last year. If you choose to donate, we will forward funds to Marty's wife, Letty.
---
This is a Very Sad Day for me(personally), As we have been good friends
for about 15 years. We went to hundreds of surf shows together.
and Also took some trips to Nor. Cal. and San Diego to see bands.
Many many good times spent together. Also the Surf Community in general loses a Huge Supporter,both in buying cds/vinyl,and by going to shows.
I had done a 50th B-day party/8 band show for Him 5 years ago.
And was wanting to do a 55th B-day party/show also.
Then he fell ill last summer,So in Oct. I had a fundraiser show for him.
He seemed to get better, but then around the x-mas holiday he started feeling bad again.He went back into the hospital with several different issues, and they found also that the cancer had come back.
After dealing with some of the other issues, they had put him back on Chemo, but that stuff was really kicking his Butt.
I saw him almost every week from Feb. to June. and he seemed to be getting thru it, but then recently he started to seem to be slipping away.
I was going to go visit him today, when I got the call from his Wife.
---
Marty always said that Baja and Misirlou were his favorites,
even though everyone played them.
Baja was his Theme song,
http://www.youtube.com/watch?v=UHbcU5ArqBQ
and he always said that Misirlou was the Surf National Anthem.
http://www.youtube.com/watch?v=-y3h9p_c5-M
I know you've all heard them before,
but for Marty, Crank it up, and put yer fist in the air.
and play the 2 above songs.
and if yer playing them live in a band,
Crank up the Reverb and Break Off the Knob!
A Very Sad Day.
Rest In Peace Brother Marty.
Miss You already.
Jeff(bigtikidude)
Here are a few pics to remember Marty by,
if I find more, I will post them later.
Marty pumping his fist at a Madeira show at Suzy's in Hermosa, after the 1st SG101 convention.

Marty Feeling the Reverb at a Secret Samurai show in San Diego.
image
Tom Hinders, Trode, Brian(SG101 leader) me, and Marty far right,
at the Surf Coasters 1st tour of Nor. Cal. at the Brookdale lodge.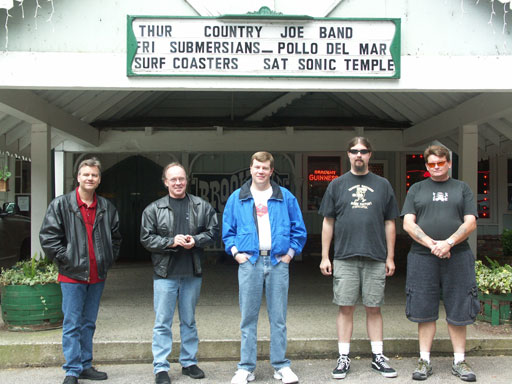 Marty and I, at his benefit show in Oct. of 2011, he was feeling good then.

\
Baja Marty:
A true Brother, and the best friend ever.
I will remember you forever, and miss you the rest of my days.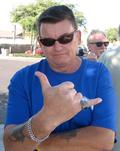 —
Jeff(bigtikidude)
Last edited: Jul 13, 2012 20:31:50