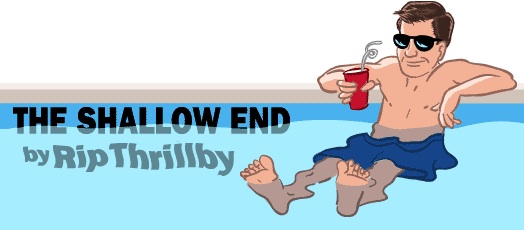 The Tiki Lounge forum has been renamed to "The Shallow End" in honor of the late, great Rip Thrillby of The Penetrators.
Please join me in carrying on Rip's great fun loving spirit as we hang out together in this new forum. Grab a fruity drink and hop in, the water is fine.
A big thank-you goes to Spanky Twangler. And a special thanks goes to Wannes who suggested this idea.
Update: 31, August, 2009. We have re-dedicated this forum to both Rip Thrillby and his brother Spanky Twangler, who recently passed away after battling cancer.
"If I have seen a little further it is by standing on the shoulders of Giants." - Isaac Newton
—
Site dude - S3 Agent #202
Need help with the site? SG101 FAQ - Send me a private message - Email me
"It starts... when it begins" -- Ralf Kilauea
Last edited: Aug 31, 2009 18:46:27