Photo Of The Day
Tuesday, September 02, 2014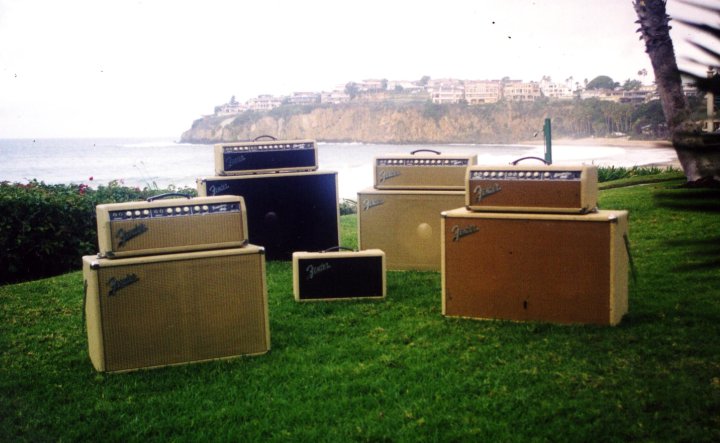 Submitted by reventlos on 24 December 2008.
This photo has been Photo of the Day 6 times.
When I was 12 I lived in Laguna Beach, and used to hang with the Perrine kids, whose dad Robert just happened to be the photographer who took all those fabulous Fender catalog and promo shots. When I moved back to Laguna in the '90's, I set my amps up in the exact spot that Bob Perrine used several times for catalog pic's and snapped away (sorry for the lousy scan). I sent it out as my Christmas card, with the caption "hope you're all amped up for Christmas!".

Be merry, Matt Q
If you would like us to feature your photo, send it along with your username, a title, and short description to admin@surfguitar101.com.
This photo has 25 comments.
---
Leave a comment?
Please login or register to leave a comment.