Photo Of The Day
Monday, April 27, 2015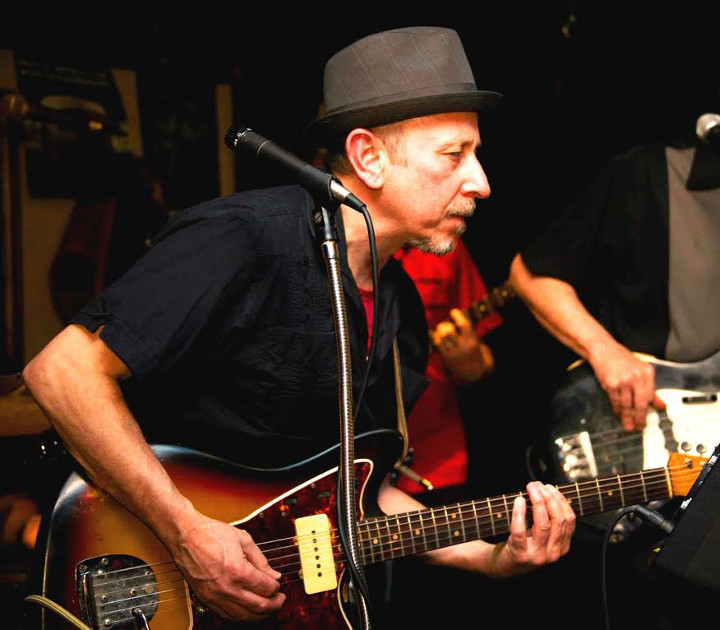 Submitted by Robbit on 23 March 2014.
This photo has been Photo of the Day 2 times.
Frankie Blandino's "The Fathoms" have been gigging in the Boston area for the past few years and are performing tunes from Fathoms CDs such as "Getaway Car", "Fathom This", "Aquabeat", many other originals as well as many surf-era classic covers in an energetic format. Line-up includes the inimitable Frankie Blandino on guitar and vocals, Neil Curran on drums/vocals, Steve McCrossan on bass/vocals and Rob Amaral on guitar/vocals. To put it mildly.. 'we are having a blast'!
- Rob Amaral
If you would like us to feature your photo, send it along with your username, a title, and short description to admin@surfguitar101.com.
This photo has 4 comments.
---
Leave a comment?
Please login or register to leave a comment.