Photo Of The Day
Saturday, November 01, 2014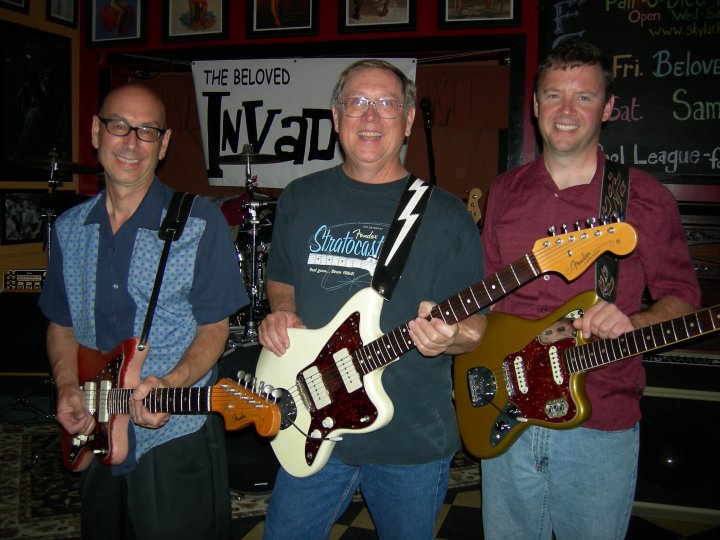 Submitted by eddiekatcher on 15 July 2007.
This photo has been Photo of the Day 9 times.
Boulder Bob, Eddie Katcher and Sonichris mug it up after the set at The Skylark Lounge in Denver Colorado, July 13 2007.

After an amazing first set by The Beloved Invaders, Chris from Denver's Aquasonics joins Boulder Bob and crew for a few really choice tunes. Shortly thereafter, Eddie K from Atlanta's The Surge! joins in for some additional High Plains Surf Madness. A good time was had by all!

Many thanks to The Beloved Invaders for a great show and a GREAT time!

Eddie Katcher
If you would like us to feature your photo, send it along with your username, a title, and short description to admin@surfguitar101.com.
This photo has 15 comments.
---
Leave a comment?
Please login or register to leave a comment.