Photo Of The Day
Monday, March 10, 2014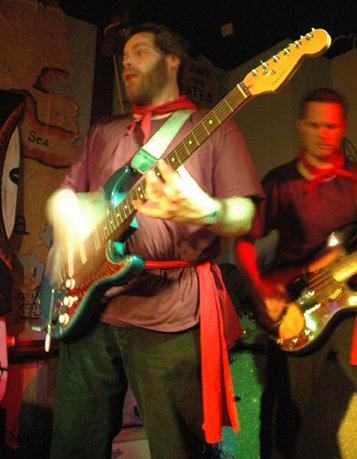 Submitted by IvanP on 01 October 2006.
This photo has been Photo of the Day 9 times.
Patrick from The Madeira lays down the law at Hot Rod Hula Hop II in Columbus Ohio, August 2006.

Photo by Joe Schuster.
If you would like us to feature your photo, send it along with your username, a title, and short description to admin@surfguitar101.com.
This photo has 22 comments.
---
Leave a comment?
Please login or register to leave a comment.