Photo Of The Day
Friday, July 31, 2015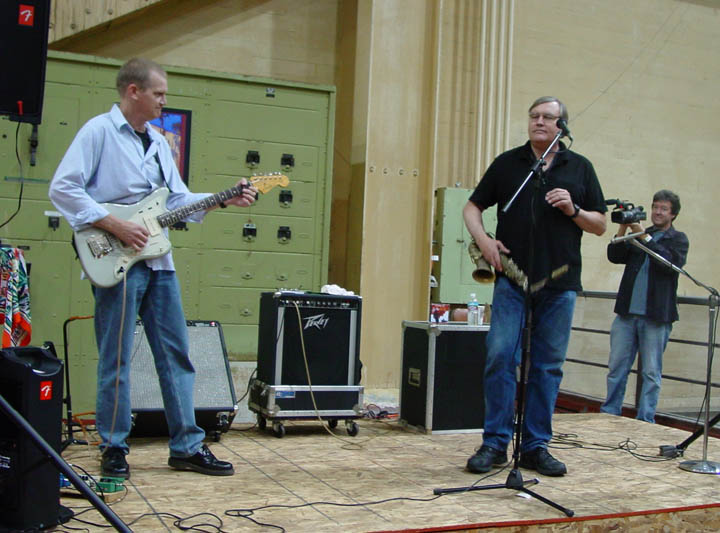 Submitted by Stormtiger on 18 March 2007.
This photo has been Photo of the Day 10 times.
Gary Guthrie and I at the Redondo Beach Edison Plant performing Secret Agent
Man during the Power of Art show in October 2006. Stew Oleson, host of RV
Today is shooting video.

Doug Paulin/Stormtiger

If you would like us to feature your photo, send it along with your username, a title, and short description to admin@surfguitar101.com.
This photo has 22 comments.
---
Leave a comment?
Please login or register to leave a comment.