Welcome to SurfGuitar101!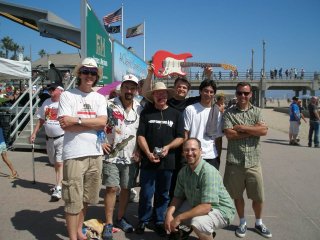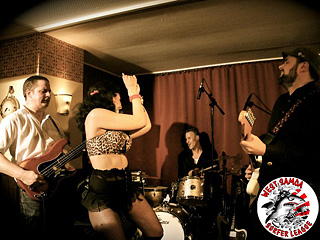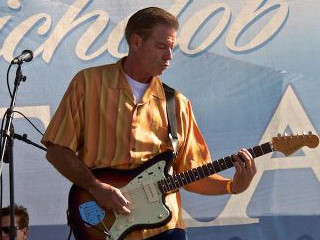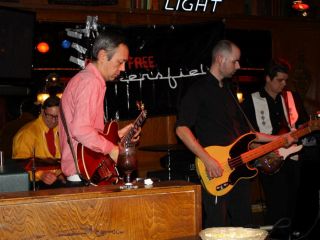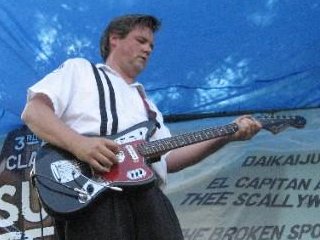 Welcome to the all new SurfGuitar101.com! We've rewritten the site software and have a new design! We hope you like the new site and features; please leave feedback in our forums.
Since February 26, 2006, SurfGuitar101.com has been the premier home on the web for friends and fans of the world-wide phenomenon known as surf music! Created in Southern California in the early 1960's, surf music is very much alive today and has spread around the globe. Join us in our forums to discuss surf music, past and present. Meet new friends and discover new bands. Want to play surf music? We have lots of forums devoted to playing, performing, and writing surf music. We have lots of discussions on gear: guitars, amps, and drums. Check out our podcasts and hear some really great tunes! Finally, we feature news and articles on the surf scene, and you'll always know where you can catch some live surf music!
Latest Forum Posts
Join us in our forums for some lively discussions. Here are the forum topics with new posts.
Current News Stories
Submitted by
Brian
on October 09, 2015.

I am pleased to announce the SurfGuitar101 2015 MP3 Compilation! Our 11th one! Just like before, this is a way for members to share music, recording tips, and to just have fun. The main emphasis is fun, so please send in an entry no matter what your skill level is. Here are the rules:
You must be a member of this website to submit an mp3.
You may submit only 1 mp3.
The mp3 you submit must not have appeared on any "official" release before. Likewise, please don't submit anything that is destined for an official release in the future.
The mp3 must be 8 MB in size or less.
There is a good chance the comp will end up on Archive.org. Therefore, you must agree to their Creative Commons (Attribution, Non-Commercial, No-Derivatives) License for your mp3.
The deadline for submitting an mp3 is Saturday, December 19th, 2015.
I have created an Official 2015 MP3 Compilation Forum Thread. Please use that thread to discuss the compilation and to get information on how to submit an mp3. Please use that thread if you'd like to find a fellow member to work with on the project. With the magic of digital recording and the Internet, remote collaborations are possible. Make your own virtual surf band! Let the comp begin!

Please check out our prior compilations if you haven't seen them already: 2005 2006 2007 2008 2009 2010 2011 2012 2013 2014.
---
Category: Site News

0 comments


STORIES FROM SHAMEHILL PROUDLY PRESENTS 'SAME SAME BUT DIFFERENT'

De Ilpendams/Purmerendse surfrockformatie Stories from Shamehill presenteert op zondagmiddag 15 november haar eerste EP "Same same but different" in Pop- & Cultuurpodium P3 in Purmerend.

De EP is onder de bezielende leiding van Pablo van de Poel (zanger/gitarist van Dewolff) compleet analoog opgenomen en gemixt in de Electrosaurus Southern Sound Studio in Utrecht.

Na lovende kritieken uit de binnen- en buitenlandse surfmuziekscene, wordt het nu tijd om dit heugelijke feit met de eigen achterban te vieren.

De vier tracks - van eigen hand - worden deze middag door middel van videoclips gepresenteerd. Uiteraard verzorgt de band een live-optreden. Daarnaast wordt de middag muzikaal omlijst door twee (surf) dj's.

Open: 15:00 uur
Aanvang: 15:30 uur
Vrij entree

There is more to this story, continue reading ...
---
Category: Show Announcements

0 comments

Submitted by
ELNICO
on October 07, 2015.

X Ray Cat Trio - Vampyre Surf from Leeds UK Release their new album 'Out For Blood' through Gin House Records
For Fans of Dan Sartain, Link Wray and Jim Jones
A Pre Order is availiable through ITunes including immediate download of track 'Rockero Fantasma'
https://itunes.apple.com/gb/album/out-for-blood/id1036257777
'Wolfcop' availiable for download at Bandcamp
https://xraycattrio.bandcamp.com/
Keep up to date on Facebook
https://www.youtube.com/watch?v=TAP_kDl3yVc
---
Category: Bands

3 comments


Martin has just completed his new album - Electric Christmas - an instrumental Christmas album. It will be released into shops and on iTunes on the 9th of October.


Pre sale copies are available right now at the Electric Christmas website with free worldwide shipping. You can also listen to some of the songs there.

There's a video for the album's opening track.
Martin will have copies at his next Sydney solo (with band) gig at Lazybones Lounge on 25th September. So, if you're in Sydney, come along and be the first to grab a copy!
---
Category: Bands

3 comments


On October 17th 2015, The Ottobar in Baltimore will present it's first edition of The Ottobar's Shrunken Head with live instrumental surf rock from The Atomic Mosquitos, The Flying Faders and Killers from Space. Surf movies, booze specials and other surprises as well. All hosted by DJ CCow!! This will be a FREE show! Get into it!
https://www.facebook.com/events/1661444934092324/permalink/1661539980749486/
---
Category: Show Announcements

0 comments

Submitted by
zelig73
on September 16, 2015.

Hi Everyone,
Moms I'd Like To Surf are pleased to announce : EP#2 "Surf Cops is Watching You" is now available.
Please follow the link to listen or buy :
http://momsidliketosurf.bandcamp.com/album/surf-cops-are-watching-you
More info here :
https://www.facebook.com/momsidliketosurf
http://www.momsidliketosurf.com/
Cheers
---
Category: Bands

0 comments


In November 2015 we bring to Brasil for the first time, the amazing LOS PROTONES (from Peru)!!!

Piracicaba (our town) and São Paulo is booked. Soon we have all the dates ready.

More infos soon.
Emiliano
Mamuteprod / TMMMafia
Hear LOS PROTONES: greencookierecords.bandcamp.com/album/new-20-monstruos-2007-2015-cd

There is more to this story, continue reading ...
---
Category: Show Announcements

0 comments


In the late sixties Davie Allan & The Arrows carved their niche in the musical history books with an array of classic instrumentals and two dozen motion picture soundtracks. The most notable of the movies were Roger Corman's cult classic The Wild Angels (starring Peter Fonda and Nancy Sinatra) along with Devil's Angels (starring John Cassavetes), The Glory Stompers (starring Dennis Hopper) and The Born Losers (the film that introduced the character Billy Jack). Some of the other 60's B-Movies were Riot On Sunset Strip, Thunder Alley, The Angry Breed, Mary Jane, Teenage Rebellion, Hellcats, Mondo Hollywood, The Wild Racers and Wild in The Streets.

More contemporarily, Davie Allan's music has been featured in films by Jim Jarmusch, Quentin Tarantino, in an episode of The Sopranos and on MTV. Often credited as the musician who popularized the fuzz guitar, his stamp is all over trash pop culture.

Tex Pop is please to have the opportunity to present this American musical treasure along with special guests 3 Balls of Fire, King Pelican and Harvey McLaughlin & The Bottomfeeders.

Admission is a suggested $10 donation to Tex Pop. The event is BYOB and All Ages.

There is more to this story, continue reading ...
---
Category: Show Announcements

0 comments


The Madeira - Ancient Winds CD (Double Crown)

The Madeira are back with their most diverse release to date - soaring guitars, pounding rhythms and exquisite, nuanced songwriting make this perhaps the best release by the band so far. Their previous studio CD, Tribal Fires, was named as the runner-up in Pipeline Instrumental Review's "Album Of The Year" awards for 2012 (and their latest release, the live Sonic Cataclysm album, won the Pipeline album of the year award last year), but this disc somehow manages, through the relentless efforts of all four musicians, to top it in what's sure to be one of the top releases of 2015. Ancient Winds features 12 original songs as well as a cover of The Atlantics' "Coral Island". Several of the songs were collaborations with some of the premier guitarists and songwriters of the last 50 years, including Jim Skiathitis of The Atlantics, Danny Snyder of The TomorrowMen, Jeremy Dehart of the Aqualads and Alex Faide of Los Twang! Marvels. Original cover art was created by Lorraine Schleter and CD layout by Ferenc Dobronyi.

Tracks: Journey To The Center Of The Surf - Hail, Poseidon! - Ancient Winds - Sirena - Caravela - Farthest Shore - Dawn In Cadiz - Coral Island - Prelude To Launch - The Argonaut - Here Be Dragons - Leviathan - Into The Deep
The Madeira - Ancient Winds CD - DCCD65 - $12.75 (Order From Double Crown Records)
---
Category: Bands

0 comments


Buenos dias companeros!
We are a three piece out of San Jose, California offering up our humble take on this wonderful genre. Our debut album is available through our bandcamp page at:
https://themegustas.bandcamp.com
For those of you in the San Francisco Bay Area we will be playing Fogfest at Winters Tavern on Sept.27th. Come out and enjoy Pacifica and some great tunes from us and other bands. Keep it up Surfguitar101, this is a great site.
Sincerely,
The Me Gustas
---
Category: Bands

0 comments

---
For more news stories, check out our news archive.