Welcome to SurfGuitar101!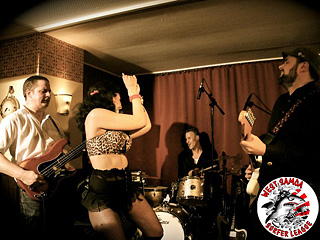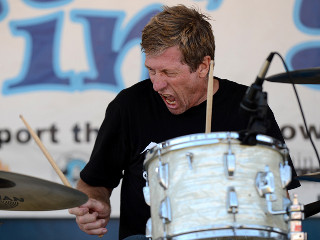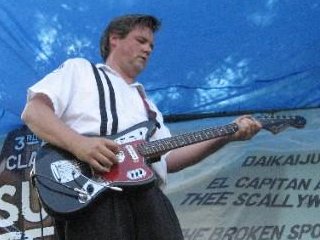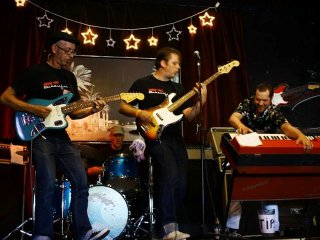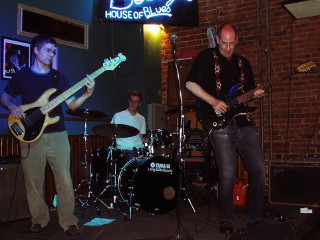 Welcome to the all new SurfGuitar101.com! We've rewritten the site software and have a new design! We hope you like the new site and features; please leave feedback in our forums.
Since February 26, 2006, SurfGuitar101.com has been the premier home on the web for friends and fans of the world-wide phenomenon known as surf music! Created in Southern California in the early 1960's, surf music is very much alive today and has spread around the globe. Join us in our forums to discuss surf music, past and present. Meet new friends and discover new bands. Want to play surf music? We have lots of forums devoted to playing, performing, and writing surf music. We have lots of discussions on gear: guitars, amps, and drums. Check out our podcasts and hear some really great tunes! Finally, we feature news and articles on the surf scene, and you'll always know where you can catch some live surf music!
Latest Forum Posts
Join us in our forums for some lively discussions. Here are the forum topics with new posts.
Current News Stories
Submitted by
Brian
on December 20, 2013.

Hey it's about time we have another contest isn't it?
Here we have an official bit of Penetrator's loot, an S3 t-shirt, in the XL babydoll size & style. This shirt has shrank a little bit, and is probably equivalent to a ladies small size. It has never been worn and is in like new condition. Did I mention it is small? And cut for the ladies? Good luck!
Click here to enter! Open to SG101 members only.
Hey band members! If you have something you'd like to give away as an SG101 contest, please contact Brian. Thanks!
---
Category: Site News

0 comments


Crazy Aces are pre-releasing their single "Temple Of Cool" with all proceeds to benefit Second Harvest Food Bank here in Nashville, Tennessee in an effort to help others this holiday season. This offer will be available until January 1st 2014 and we will post pictures or video of the food purchased with your donations before we deliver them after the new year. It's our wish that the money from this pre-release be used to purchase as much food as possible, rather than going towards any administrative costs for the charity.
Please note that Crazy Aces will not be taking ANY of the money for our own administrative or recording costs other than postage of physical CD's, if that is your request. We encourage you to choose email delivery of an mp3 file so that as much of your donation as possible goes to the charity. Please specify in your note if you would like a physical burned CD copy (Continental US only) or mp3 via email. We're keeping this grass roots so please don't expect any fancy artwork on CD's.
Minimum donation is $5.00 and can be paid here. Or email us at crazyaces@comcast.net to arrange other payment methods, cash or check.
Thanks for your help and Happy Holidays!
---
Category: Bands

0 comments


Bob Shade of Hallmark Guitars was kind enough to send me three Hallmark guitars for distribution here on the west coast. I have a Custom 60 Gospel in white with white pickup covers. I also have a black Gospel with white pickup covers, (stunning) and finally a Hallmark II in 3 tone sunburst. If you have any interest these beauties, contact me. I can also send detail pictures on request.
Regards,
Rick
Rickorama Music
760-485-3016
---
Category: Gear

0 comments


The Reigning Monarchs have released their X-Mas single Nutskanker Sweet on Bandcamp and available everywhere in a few days but only as a download. It's our take on Tychovski's ballet combining the Sugar Plum Fairy w The March of The Nuckcraker to create a swanky skanky Cristmas classic! Let the world know its here!
---
Category: Bands

0 comments


The Surfaris' seminal 1963 smash "Wipe Out" is the ultimate testament to rock 'n roll creativity—an infectious, unstoppable groove that was conceived and recorded in 10 minutes! A new 1963-styled picture sleeve includes liner notes showcasing a recent interview with original rhythm guitarist Bob Berryhill. Both "Wipe Out" and the flip-side anthem "Surfer Joe" are in their original long versions, reproduced on the original Dot label and pressed in red vinyl!
http://www.sundazed.com/shop/product_info.php?products_id=2528
---
Category: Bands

0 comments


This Christmas Hurley, Hobie Surfboards, Fender Musical Instruments along with Bob Berryhill of the Surfaris come together to raise money for Waves For Water bringing clean water to countries and disaster areas in need! Check out the auction for a one of kind Fender "Hobie" Jaguar with matching Hobie "replica" surfboard.
---
Category: Surf Scene News

0 comments


BANNED from the BEACH will be performing at Limon Grill in the Simi Valley Towne Center. Saturday Nite Dec 21st from 7-10pm on the heated patio. Cmon Down Have Some Christmas Cheer, Great Surf Tunes Performed by Rob Woolsey, Billy Scanlan, Peter Kesselman and me, Michael Nisito. Great Location - We Can Play as Loud as You Can Stand hehehehe... Great Food, Great Times. Merry Christmas to All and To All A Good Wave.
Cheers and See You There...
Michael
---
Category: Show Announcements

0 comments

Submitted by
Brian
on December 04, 2013.

Please note this exciting "Three Generations Of Surf" show coming

Thursday Dec.12

at Beerland in Austin, TX.
The show is opened by PANGIA, an original surf/punk trio led by 16 year old David Ziolkowski. Next up is The BOSS JAGUARS who will be featuring a set peppered with Christmas tunes ala The Ventures. DANNY B. HARVEY (Guitarist for Nancy Sinatra and Lemmy's rockabilly band The HeadCats) and The FRENCH CONNECTION will throw down with Surf-a-billy stylings. Finally 30 year Austin veterans 3 BALLS OF FIRE (featuring now-LA resident Burnin' Mike Vernon) will reunite in Austin for a blast of their Exotica tinged "Jet Set" Instro-Twang.
Beerland

9PM

. Thursday Dec. 12.
---
Category: Show Announcements

0 comments


Looking for stocking or iPod stuffers?
Pavlov's Woody fourth CD, Abstract Adventures, is now available from CD-Baby.
Interested DJ's please send me a private message.
Thanks,
Don
---

Introducing the debut song from horror surf band Zombie Zen A Go Go! The ghoulster has been busy crafting sonic sacriligious sounds on his iPad for your enjoyment.
Feel free to check it out and download FREE if you have the compunction to do so
Check out the music here.
---
Category: Bands

0 comments

---
For more news stories, check out our news archive.